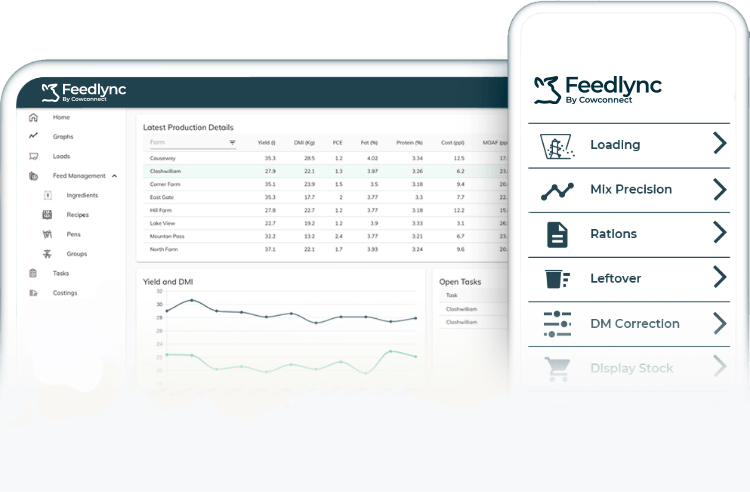 A unique cloud based solution
Feedlync provides a unique cloud based solution, no need to sync or stop to update – you are online, all the time.
Operate via the app (iOS & Android) and online portal
Weight is communicated to the app via the gateway
Live reports on mix precision and feed intake
Multiple mobile devices logins
Gateway unit that fits all mixer wagons - any age, any brand
Tough waterproof, shock proof design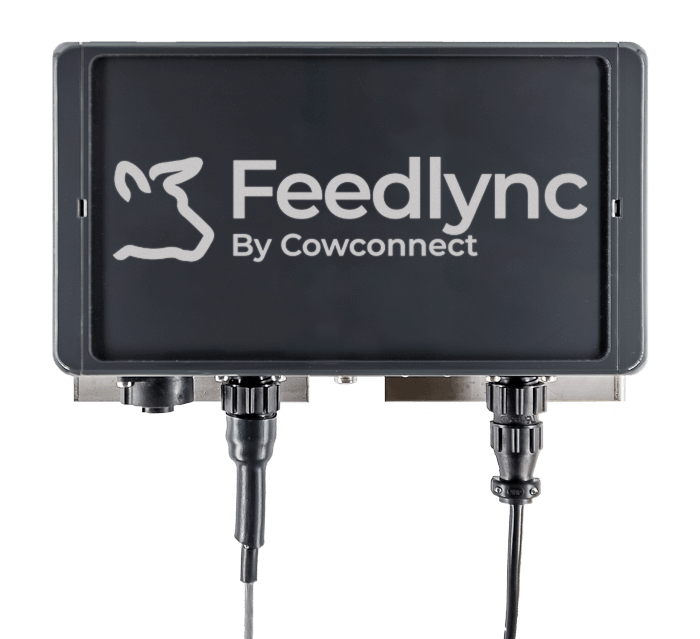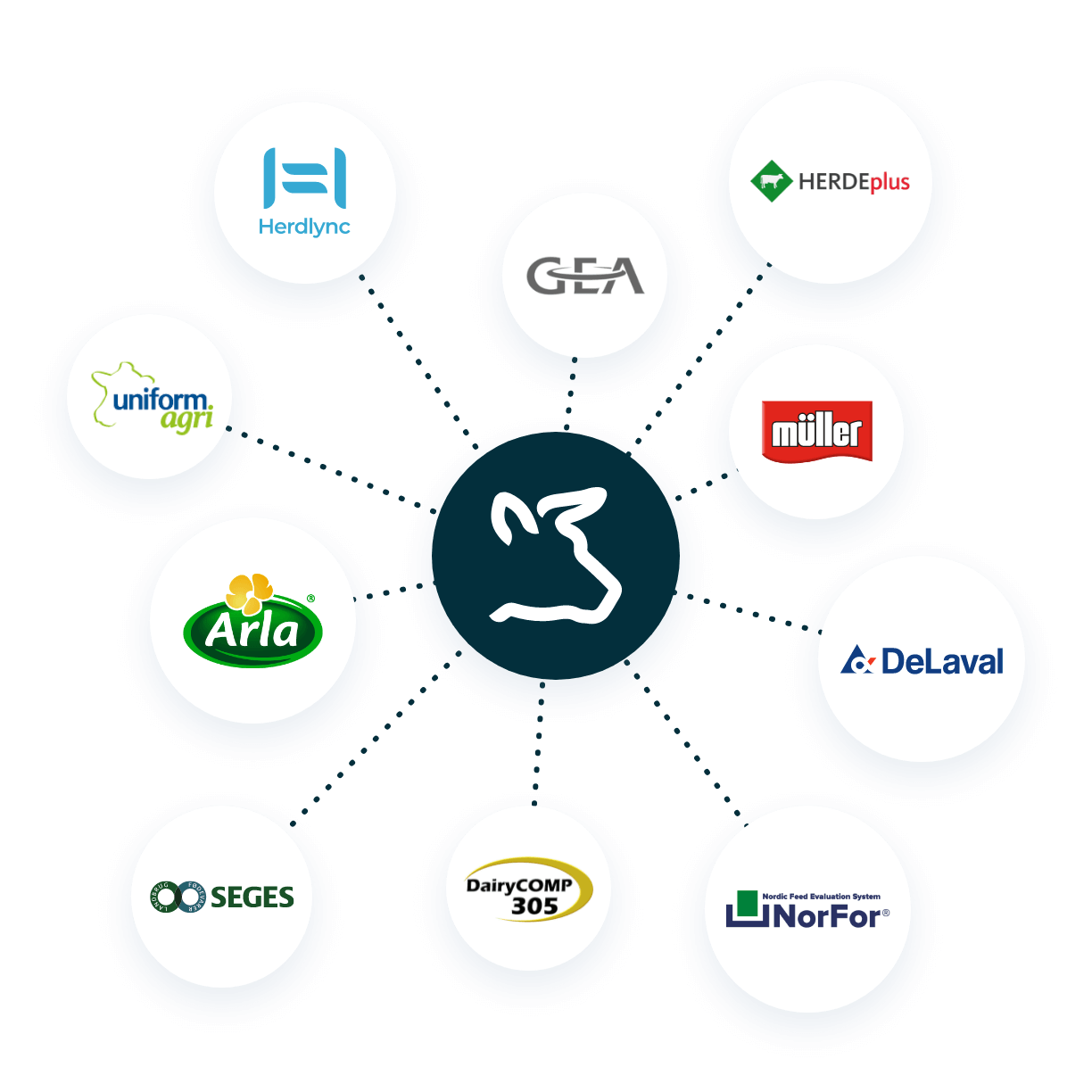 Feedlync

integrates with the tools you use
Feedlync integrates seamlessly with external systems on your farm and provides automatic import of milk yield and cow numbers. 
BUT THAT'S NOT ALL
Feedlync is packed full of features that help you save time and work more effectively.
Here are some of the features we like the most.
 Monitor feed intake, cost per litre and more on our dashboard
Get real-time data to the app on your phone,  anywhere in the world
Make feed plan corrections to ensure the weather doesn't impact milk profits
Users will be informed when a silo or feed material reaches a defined low stock level
Feedlync integrates with other systems so you can save time and money
Make data-driven recipe changes to fight feed waste and increase IOFC
Automatic reliable backups of your data, without the risk of losing anything
The dashboard helps you to see and understand collected data and costs
Precise feeding data gives you the best understanding of your animals health
Take control with a system that saves you time every day and makes feeding cows a breeze.